AccountView Scan and Recognition software
Industry leading Scan and Recognize software for AccountView.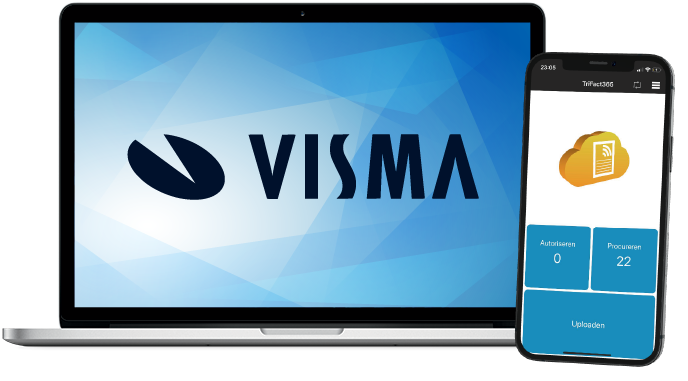 The specialist in Scan and Recognize software for Accountview
Automate your Accountview with smart Scan and Recognition software from TriFact365. Our cloud solution is leading in the scanning and recognition of purchase invoices, sales invoices and receipts. All documents are easily collected via web application, email and mobile app. TriFact365 contains self-learning algorithms that allow you to receive an accurate accounting proposal down to line level within seconds.
TriFact365 also interfaces with Visma eAccounting.
Customer stories from AccountView users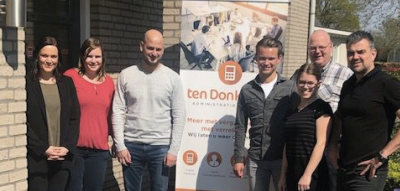 Ten Donkelaar Administration & Advice
"We don't write history books, we write newspapers," says Pierre Claassen, co-owner of Ten Donkelaar Administratie & Advies. Their clients' accounts are always up-to-date by using innovative cloud software such as TriFact365.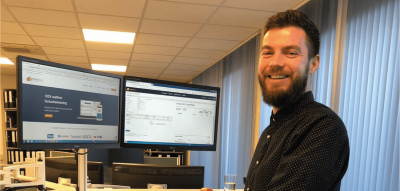 De Bruijn Administratiekantoor
"Our customers have the invoices they receive from suppliers automatically forwarded via their own email address. The invoice is then read directly into the correct TriFact365 administration and we only need to perform the verification."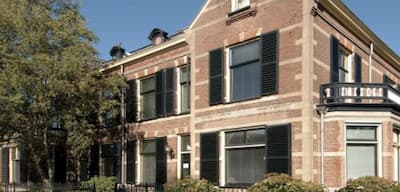 ASU Advice & Administration
"TriFact365 is for us and our customers a tool for faster insight, better and smoother authorization and better browsing through the archive. We see that increasingly invoices are submitted directly in TriFact365."
More info about the link?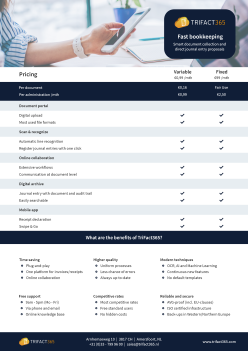 Automate Accountview with smart Scan & Recognize software
TriFact365 processes in real time all your purchase invoices, sales invoices and receipts in your accounting system. For each entry, the corresponding PDF can also be sent to your administration!
Relations are also easily created with 1 click in TriFact365, after which they are immediately visible in AccountView.
Invoices are easily blocked for payment and just as easily released again with smart workflows.
Journal entries can easily be spread over different periods with the option 'Transitory entry'.
In short, TriFact365 is the alternative to Autoinvoice!
TriFact365 is linked in just a few clicks
To establish a connection, AccountView.Net is required. This is standard delivered from AccountView 9.6. Of course we will help you with free onboarding webinars. Do you need further help during the start-up? You can best reach us by email and/or phone. In addition, we also have an extensive knowledge base with lots of information about the link between TriFact365 and AccountView.
Trusted by more than 20,000 companies
Discover Scan and Recognize for Accountview
PLUG & PLAY: Get started for FREE within 1 minute without obligations!