Customer Succes
Discover how customers are successful with our team and technology.
Get to know you
To get the most out of your organisation, we believe in personal contact. Shared goals help your team to perform at their best and add value quickly. We believe it is important to understand your organisation, within TriFact365 we have a customer centric approach and that starts with onboarding.
"The rates are transparent so it was possible to immediately estimate what the monthly costs would be. I then requested information via the site and was called back the same day. It was a pleasant conversation and I got the idea that we could really save a lot of time with this software."
Maarten Roosendaal, Consultant
"TriFact365 and Ten Donkelaar Administration & Advice have gone through developments together, I feel taken seriously and problems are actually solved.
Pierre Claassen, Co-owner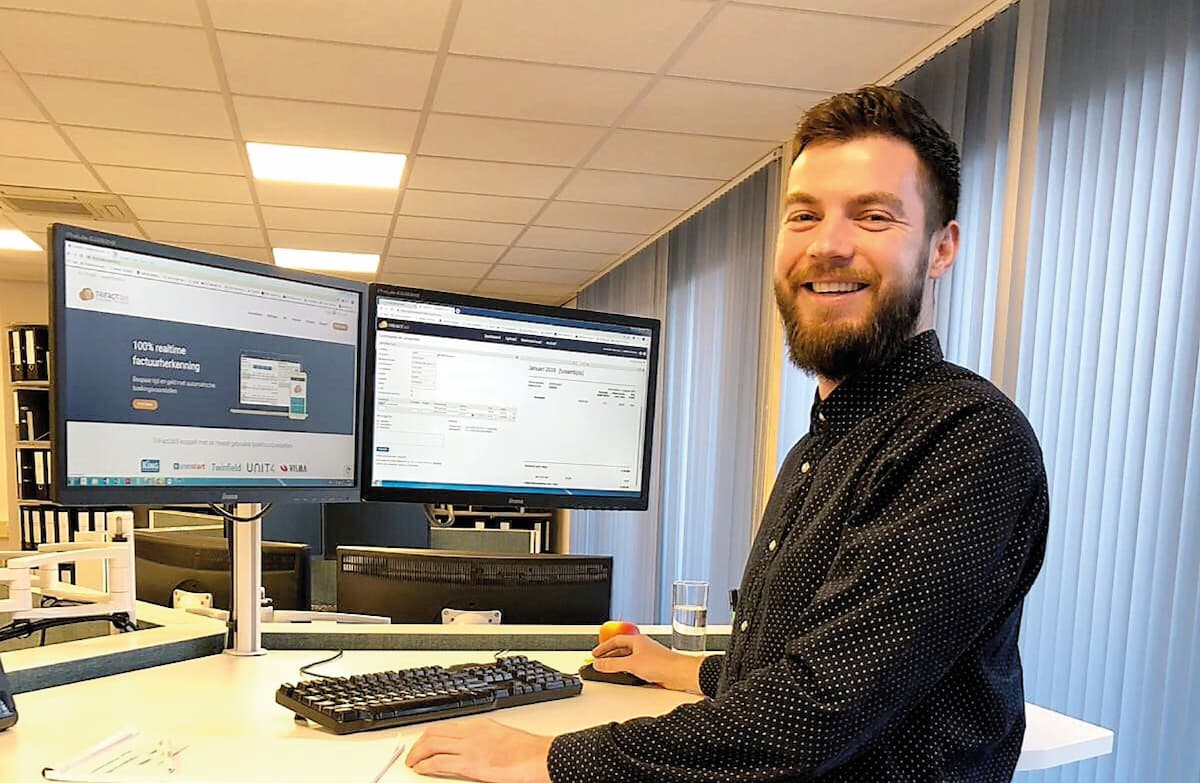 "Onze klanten laten de facturen die zij van leveranciers ontvangen via hun eigen e-mailadres automatisch doorzetten. De factuur wordt dan direct in de juiste TriFact365 administratie ingelezen en wij hoeven alleen nog maar de controle uit te voeren. Dit zorgt voor gebruiksgemak aan de kant van de klant en ook aan onze kant". — Martijn de Bruijn, Bedrijfsadministrateur
It's all about speed
TriFact365 offers you a free account which allows you to try all features for 30 days and process 250 invoices. Our focus is to make your organisation productive right away. We're ready to respond quickly, so you can get on with it right away.
"Of course, we sometimes have questions and then we are struck by how quickly and professionally we are helped. Our wishes are also actively included in the further development, which really appeals to us."
Elly van Zon, Owner
"Besides the 100% invoice recognition, TriFact365 also offers us an excellent customer service. The questions and wishes of my colleagues are answered quickly and pleasantly."
Dirk Krol, Owner
Innovation for now and in the future
We support you with knowledge and innovation by rolling out new updates at a rapid pace. Approximately 80% of our employees are directly involved in software development, allowing us to react quickly to market changes and offer you a solution for now and the future.
"From Soo Media, we are continuously focused on innovation. What I like is that TriFact365 also has innovation in its genes, based on communication and technology. For example, TriFact365 continuously adds smart solutions in which the 'look and feel' is also central."
Martijn Hermans, Co-founder
"I think the fact that updates take place very regularly is a big plus, we also see that our pain points are picked up and solved, great!"
Bas Peelen, Partner
Growing together
If you are successful, so are we. Our main focus is to deliver new features that really help you as soon as possible, so we can grow with you.
"When we started with TriFact365, we had in mind time savings. However, we did not expect that the number of administrations we run would double ."
Eric van Heugten, Partner
"With TriFact365 we are more attractive to customers who want to work in a modern way. An additional advantage is that we have also made our internal processes more effective with this solution."
Anton Berends, Co-owner
Read our customer stories
Discover how TriFact365 strengthens many accounting firms and companies.
Start your discovery journey today
Create an account and grow your business