Invoice scanning software
Accelerate your accounting software with our plugin for realtime invoice scanning. Save time and money.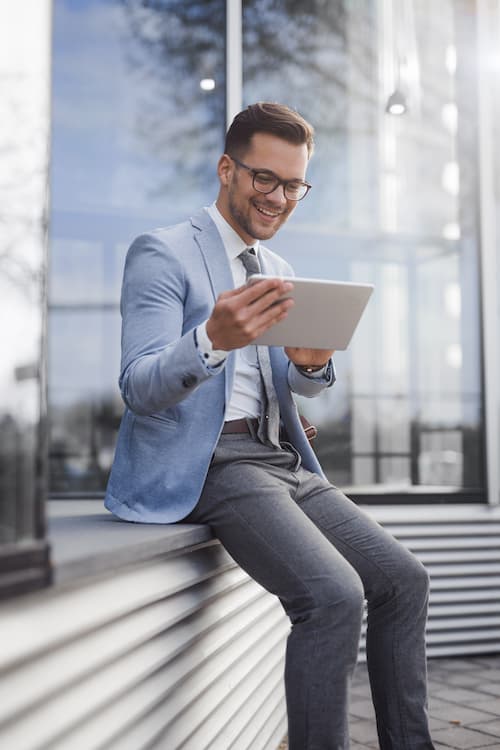 One integration with a worldwide platform for invoice scanning software
With TriFact365 invoice scanning software you make instant journal entries. Our software plugin integrates with the top 10 accounting software.
All in one place. Receive, scan, book, and approve invoices and receipts
One standard process and workflow for all journal entries.
Connect with one platform and adopt the newest technology

Wherever you're processing invoices and receipts we're there to help you save time and money
With TriFact365 you maximize savings with every journal entry. You profit from internal knowledge for smoother entries in your accounting software. We are your guide in the world of bookkeeping and we automate your invoice processing with our software.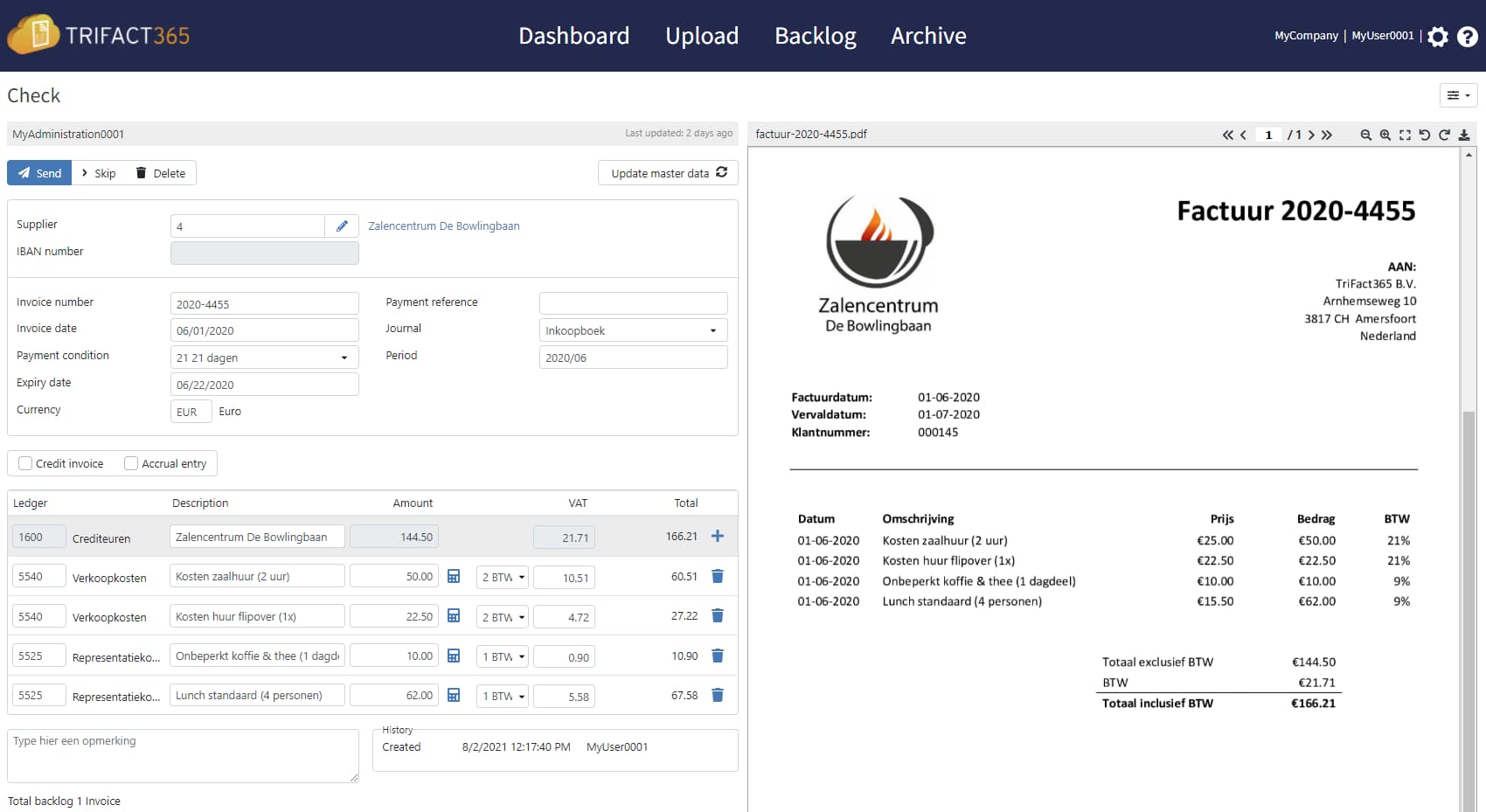 Innovative Scan and Recognitize techniques
Our platform gives your organization a digital boost. With TriFact365 you unlock the combined powers of artificial intelligence (AI), machine learning, robotic accounting and OCR software.

Meet our accounting robot
Receive a fully automatic booking proposal within seconds. A visual check is all that remains and where necessary you can quickly make an adjustment. After this, the journal entry with PDF is immediately recorded in your administration.
With TriFact365 you can enter 300 invoices in less than 1 hour, or 12 seconds per invoice. If you compare this with a situation without Scan and Recognize, it is clear that TriFact365 saves a lot of time.
Increase your efficiency with real-time line recognition
Because we offer real-time rule recognition, we perform better. For example, the recognized invoice lines are accurately broken down, including description, amounts, general ledger account and VAT codes. TriFact365 saves time with more complex invoices.
Time-saving
Manually creating booking rules is a thing of the past
Quality enhancing
Booking rules are automatically validated with the invoice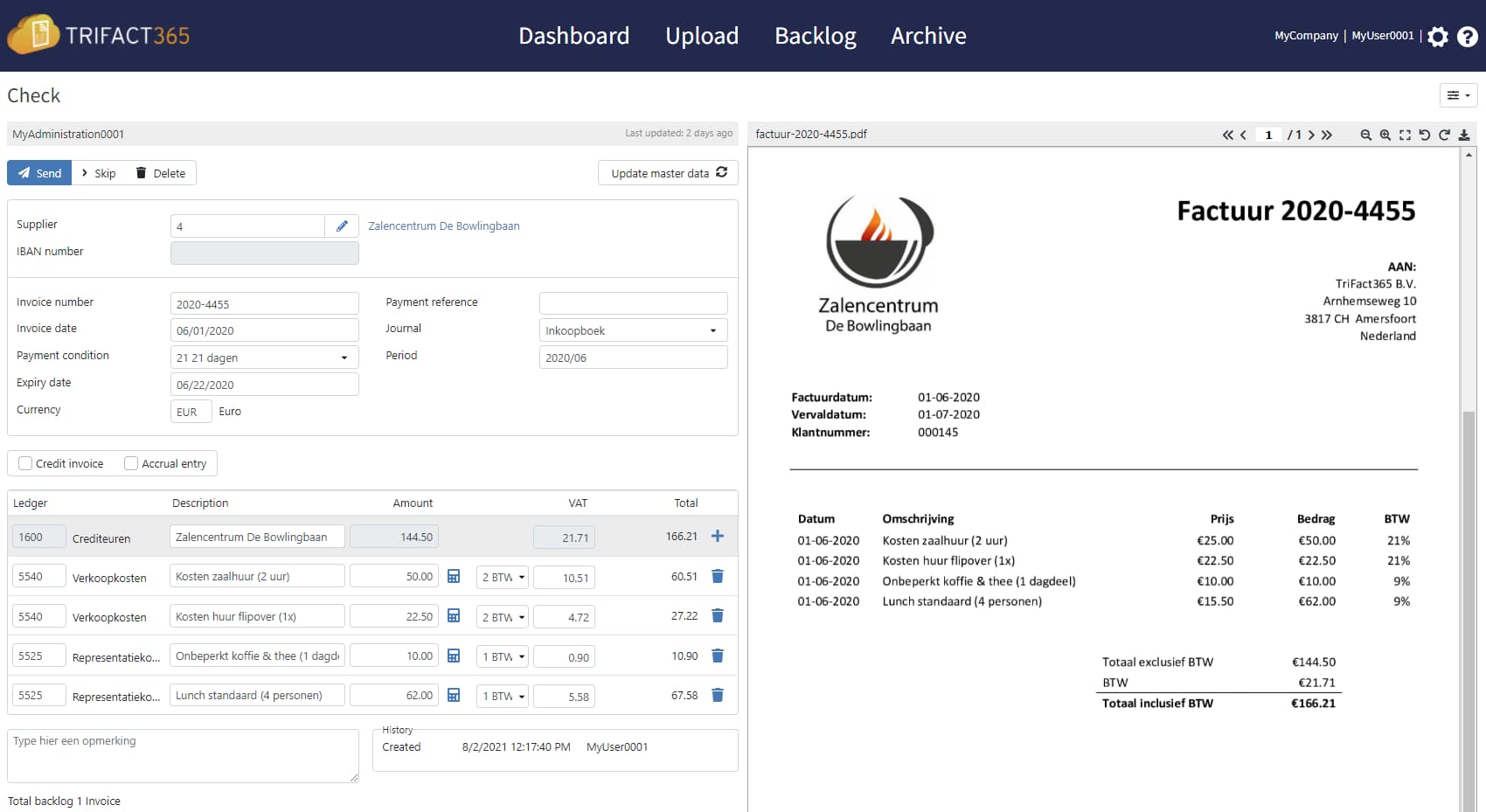 Discover the features of Europe's easiest scan and recognition software
Fast and accurate recognition
Journal entries up to line level
Option to group by VAT code

Automatic marking of recognized data
File formats: UBL, XML, PDF, JPG, TIFF, PNG, DOC, XLS
Proposal for new relations (Chamber of Commerce integration)
IBAN check
Transitory booking, payment reference etc.
Trusted by more than 20,000 companies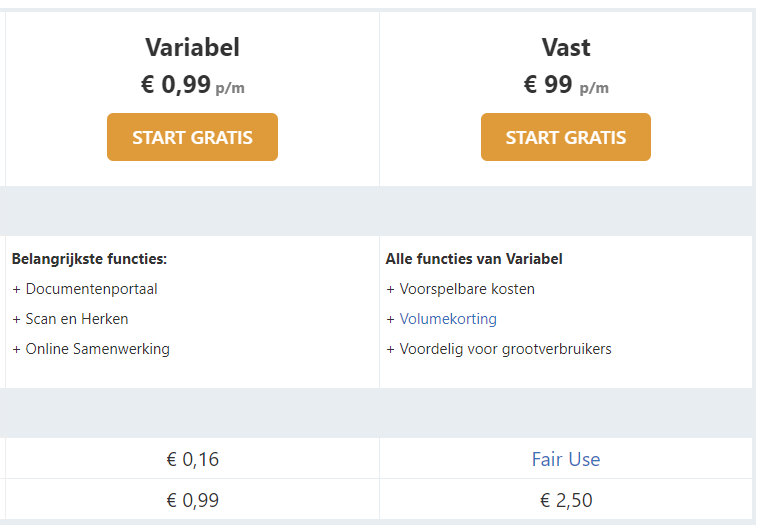 Fully transparent rates with Scan and Recognize
We use a unique pricing model for a better overview of all booking documents. It is more transparent than other price configurations for Scan and Recognize and you always know exactly what you pay per administration and how much it costs via the monthly invoice. Because you are productive for your organization within 15 minutes, this investment immediately pays for entrepreneurs and accountants.
"When we started with TriFact365, we had in mind time savings. However, we did not expect that the number of administrations we run would double."
Eric van Heugten, Partner, Finergie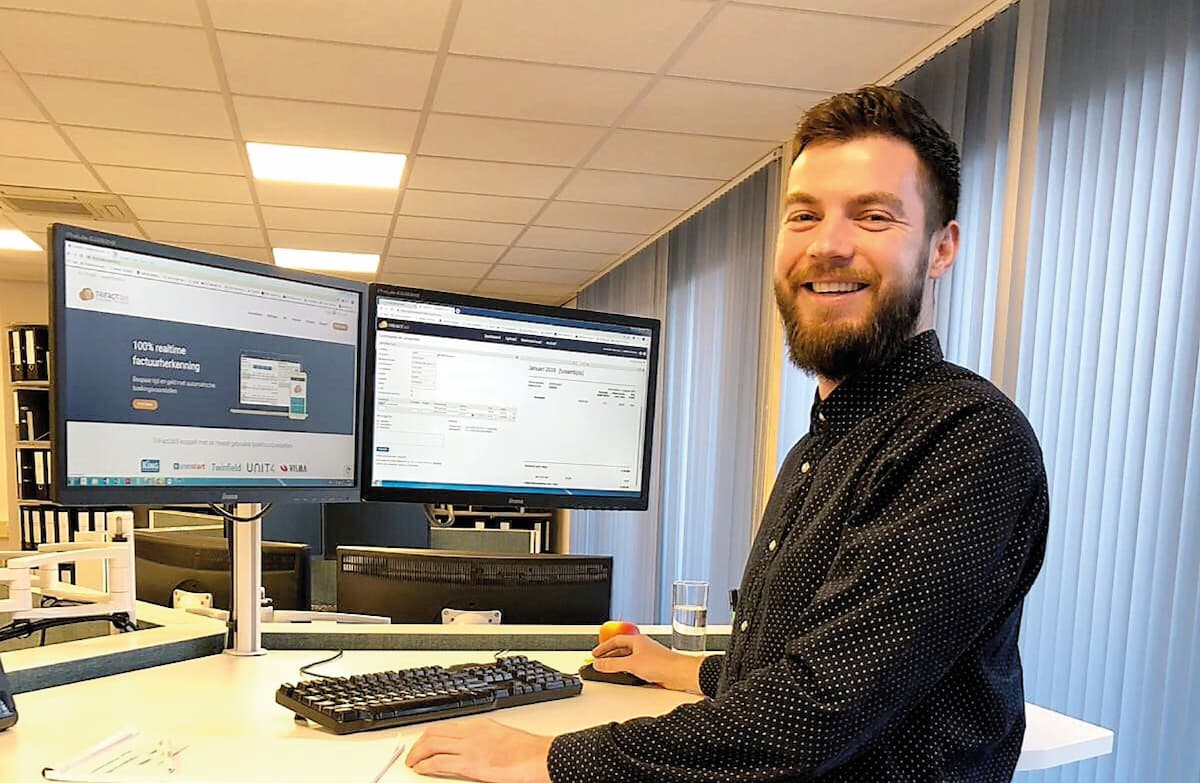 Increased collaboration with TriFact365 Scan and Recognize
Because we are involved in the entire invoice flow, we connect companies and accountants. You benefit from uniform work processes and links with all major accounting packages, because we offer standardized real-time rule recognition.
Rapportages en Workflows in real time met Scan en Herken
Manage your business the way you want with a complete overview of your accounting documents, all in one place. You get detailed insights into workflows and benefit from dashboards and tooling that work in the background on every invoice during the Scan and Recognize process.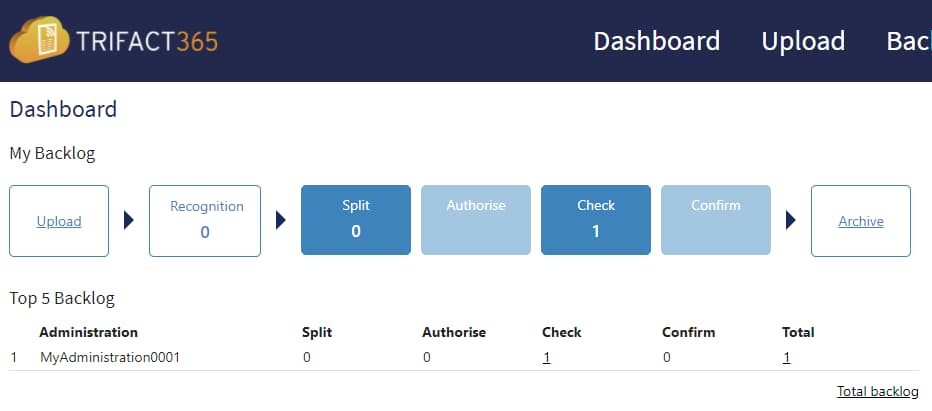 "The correct invoices always reach the responsible manager or colleagues of the project for approval."
Carel Kok, CEO Terre des Hommes
Scan and Recognize also for international invoices
KriGet a complete booking proposal and immediately process it in foreign currency to your accounting package with built-in revaluation. Experience automatic and better booking proposals.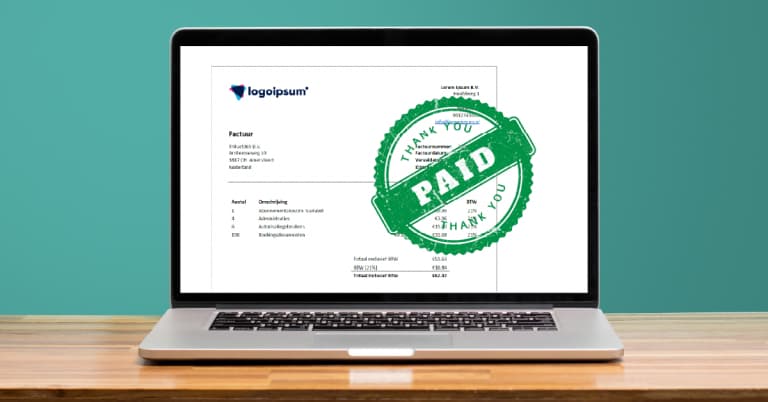 Would you like to compare all the advantages of our Scan and Recognize software?
With TriFact365 you save maximum on the processing of invoices and receipts, try it immediately.
High recognition, so you can experience the best invoice recognition in Europe.
Innovative AI techniques and machine learning for digital outperformance.
Competitive price/quality ratio, allowing you to compete better and grow faster.
IIs TriFact365 Scan and Recognize also suitable for my company?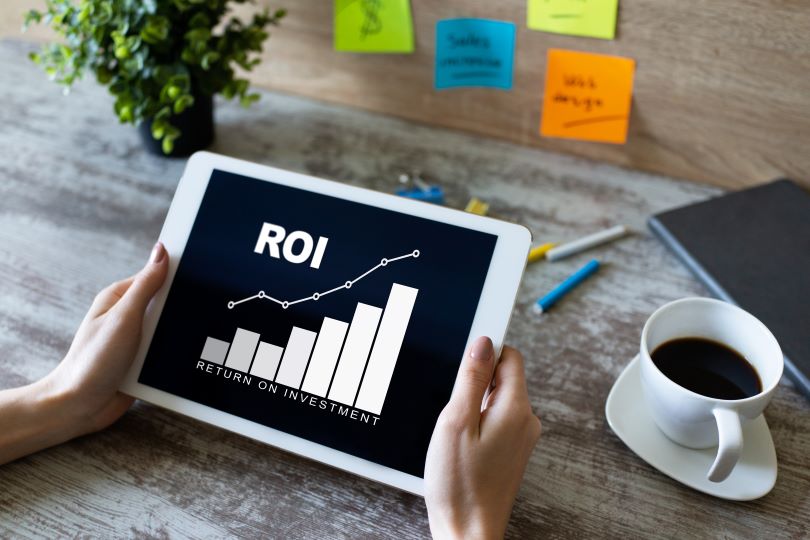 Simply work more efficiently
Do you want to work more efficiently and therefore save time and money with the opportunity to grow faster? It can be a challenge to optimize your accounting. Our Scan and Recognize platform helps you with your automation plans. And our team of bookkeeping specialists will be happy to guide you every step of the way to make Scan and Recognize run smoothly for your business.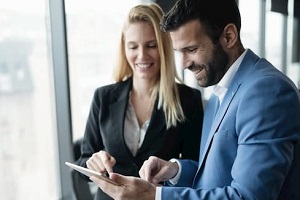 New provider, scanning methods and workflows
Targeted digitization and looking for a new Scan and Recognize provider? We offer the latest recognition techniques, optimized with line recognition for all invoices and receipts. Do you also want to digitize your business and prepare it for growth? We are ready to process invoices through OCR software, document portal, Workflows and with our Mobile app.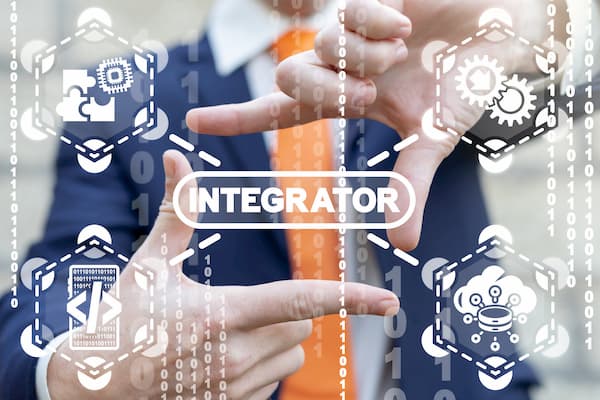 Making accounting less complex for companies and accountants
Do you work with multiple accounting packages side by side? We know how complex it is to deal with different accounting packages. Our platform offers more than most providers and accounting packages can offer. With one integration, you have a processing place for all your accounting documents.
Frequently Asked Questions
What is Scan and Recognize software?
Scan and Recognize software supports organizations with digital processing of purchase invoices, sales invoices, receipts and other documents. Scanning software automatically detects posting data and then generates journal entries for the accounting program.
How does Scan and Recognize software work?
First, images of booking documents are recognized with OCR software (Optical Chracter Recognition), whereby all characters are recognized with pattern recognition from the image. Then Scan and Recognize software automatically converts the recognized characters to the fields in a journal entry.
Can I link with multiple administrations?
Yes, with TriFact365 you can easily link multiple administrations (and accounting packages) from 1 subscription.
How much time does it take to get started with TriFact365?
You can get started with TriFact365 immediately and for free. Within 5 minutes you will have processed your first documents and you will quickly learn the details. TriFact365 includes online manuals and tutorials that allow you to get explanations on a screen-by-screen basis. We also offer free personal support in the form of onboarding sessions, webinars, email and telephone support.
How can you compare Scan and Recognize software?
Scan and Recognize software can be easily compared on features and rates. TriFact365 is available FREE for 30 days and is often compared to other providers on a daily basis. Our specialists are ready to answer your questions.
Why should I choose TriFact365?
TriFact365 offers an all-in-one solution, our performance can be assessed simply via the updates. We differentiate by: ✔high ease of use ✔innovation power and ✔sharpest rates.
Integrate with your accounting software
Discover the easiest Scan & Recognize of Europe