Speed up Twinfield with Scan and Recognize software
Discover the easiest Scan and Recognize plug-in for Twinfield. Choose the fastest processing of purchase invoices, sales invoices and receipts, leaving you more time for important matters.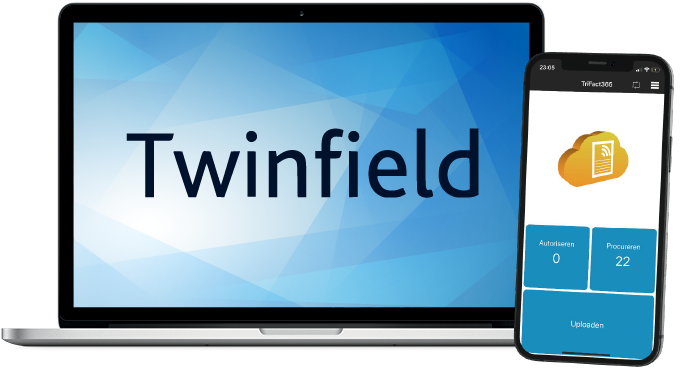 1. Request a Demo
2. Try 250 invoices for free
3. Take out a subscription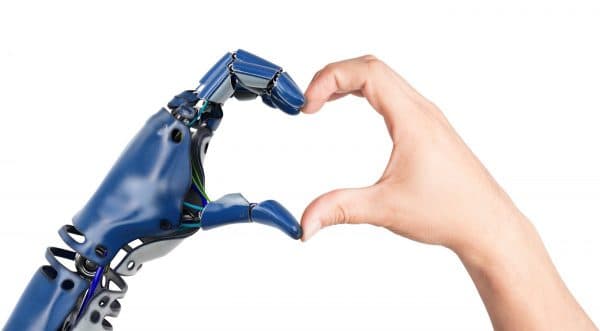 The freedom of choice for Scan and Recognition at Twinfield
Twinfield is where it all started with TriFact365 in 2012. Back then, our Scan & Recognize solution was already innovative and in a short time we convinced many users of our software. Of course, since the acquisition by Kluwer (in 2015), Twinfield works with Basecone as standard. Through 30 days free trial you can compare TriFact365 with Basecone and decide for yourself what works best for you.
The easiest Scan & Recognition software, also for Twinfield
Our all-in-one Scan & Recognize software offers the easiest solution for processing accounting documents in Europe. All documents are easily collected via web portal, email and/or mobile app. Our unique invoice recognition works fully automatically and presents an accurate accounting proposal down to line level within seconds.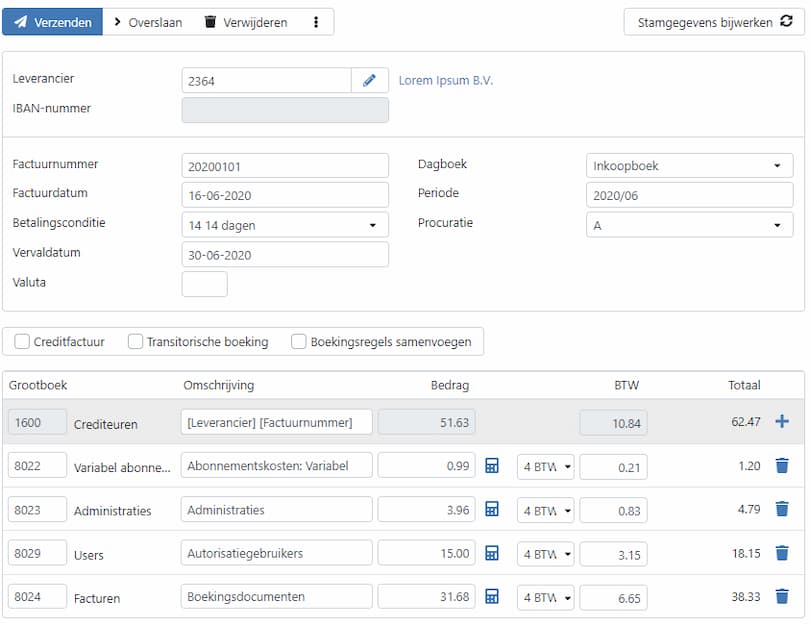 An accurate booking proposal down to line level in seconds
An accurate booking proposal up to line level in a few seconds
TriFact365 Scan & Recognize provides Twinfield with an accurate booking proposal up to line level within seconds. Relationships can also be created with one click or easily changed in TriFact365, after which they are immediately adjusted in Twinfield.
With powerful authorisation flows, you can easily block invoices for payment. After approval, the invoice is released for payment in Twinfield. Invoices are also easily spread over different periods with the 'Transaction booking' option.
Complete invoice processing
Working hybridly with PDF, UBL and paper invoices, all this can be realized in no time with TriFact365 invoice processing.
An approved invoice contains all the data that is processed in Twinfield. TriFact365 provides an accurate accounting suggestion for the supplier, including invoice number, invoice date, due date, general ledger account(s), VAT code and amount(s).
Increase your office's efficiency and start processing all purchase invoices today.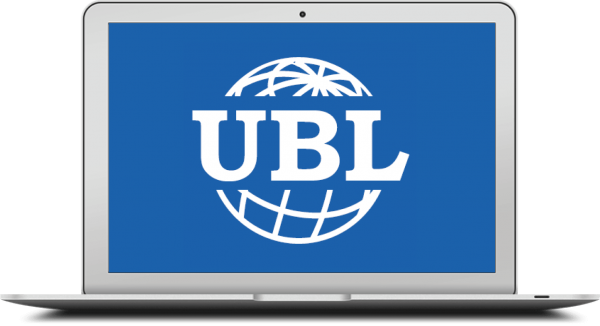 Also for receipts
With the TriFact365 app, you can process receipts and declarations super fast. Simply take a picture, upload it and you're done. The built-in scan and recognize feature of TriFact365 then automatically recognizes the data on the receipt and automatically presents an accounting proposal, just like invoices.
Optional workflows for authorizing and procuring
Optionally, you can also approve documents digitally with workflows for authorizing and procuring. As a manager or budget holder you can easily authorize claims with the TriFact365 App or via the TriFact365 web portal. Convenient notifications give you a signal when it is time to take action. After authorization, the claim is prepared as an entry proposal for Twinfield.
Work smarter, with TriFact365 you also save over 50% in costs.
More info about the integration between TriFact365 and Twinfield?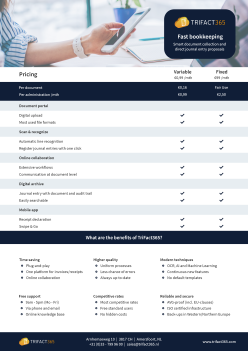 Linking Scan & Recognize with Twinfield is just a few clicks away.
A link between Twinfield and TriFact365 for Scan & Recognize can be set up in no time. You can get started within minutes. No investment and no extensive implementation!
Do you need free help during start-up? You can reach us by email and phone. We also have an extensive knowledge base with lots of information on the link between TriFact365 and Twinfield.
Trifact365 is proud to be Twinfield partner for Scan & Recognize
TriFact365 is an official partner of Twinfield and helps professionals, bookkeepers and accountants with the automation of invoices and receipts.
What is Twinfield?
Twinfield Accounting focuses on accountants, accounting professionals and entrepreneurs. The company was acquired in 2011 by Kluwer, the global provider of professional information, services and software solution. Did you know that TriFact365 made one of the very first links?
The most important benefits of TriFact365 for Twinfield
Automatic receipt of invoices and claims via a unique email address
Contains besides e-mail address also additional upload possibilities via web portal + mobile app
Automatic start of workflows, no need to edit or "tag" documents first!
Automatic and super fast recognition of all delivered documents within seconds!
Industry-leading accurate invoice recognition up to line level with ledgers, VAT amount(s) and amount(s)
Extensive workflows for authorization, procuration allowing entire teams to approve globally
Also for blocking and releasing payments in Twinfield
Works with multiple accounting packages at the same time from 1 account, in addition to Twinfield, very handy for accountants!
Plug-and-play, up and running within minutes and fully cloudbased.
TriFact365 is for all organizations from freelancers to corporate and accountants who work with Twinfield. The TriFact365 delivery portal simplifies the complete invoice flow. The smart workflows to collect invoices can handle any situation. It does not matter if an invoice is delivered directly from the supplier to the TriFact365 mailbox or if you put another mailbox in between. Accountants and bookkeepers not only save time collecting invoices, they can also use workflows with digital notifications so they no longer need to remind colleagues via email, telephone or the coffee machine that invoices are ready to be approved. The proven strength for any organization working with TriFact365 is also the time savings that Scan & Recognize delivers with ready-made booking suggestions down to line level. With TriFact365 you can save minutes per invoice, so count your savings.
Give your organization a competitive edge with industry-leading Scan & Recognize at the most competitive rates.
Trusted by over 20,000 companies
Want to experience the TriFact365 plug-in for Twinfield?
Get started with Scan & Recognize for Twinfield within 1 minute FREE of charge