De Gilde Groep is a Dutch company that deploys skilled workers on projects, primarily in the areas of precast, concrete construction and electrical engineering. To automate the departments' invoicing, the company works with TriFact365. This eliminates the need for De Gilde Groep to perform various operations manually. With TriFact365, every invoice can also be approved in accordance with legal requirements.
Large industrial projects
De Gilde Groep is a Meppel-based company that has years of experience in the recruitment and deployment of skilled workers on large, industrial projects. These projects focus primarily on precast, concrete construction and electrical engineering. In the approach to these projects, the Guild model is integrated into all processes and systems. The six steps of this model ensure an appropriate approach, enabling The Gilde Group to offer great added value in the successful completion of these projects.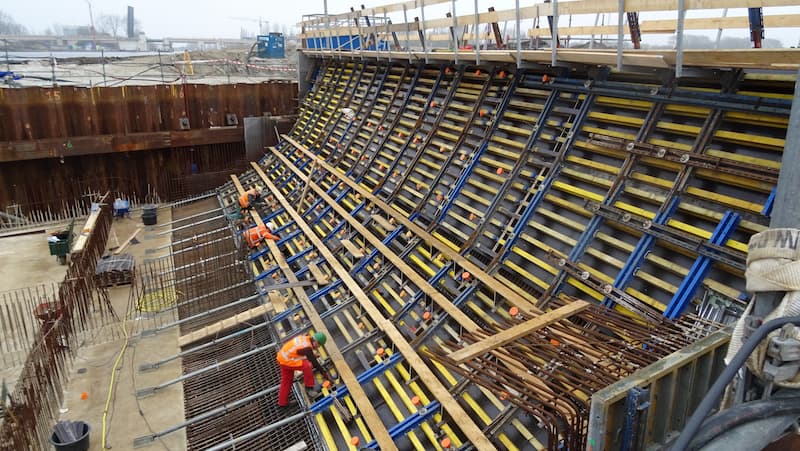 Different departments
TriFact365 spoke with Gillian about how TriFact365 supports her in her work and exactly how the work processes are designed. As an employee in the financial administration department, Gillian works in a varied environment. One of the elements that make her work challenging and dynamic is that the company is divided into different departments. These include a department for electrical engineering projects, a department focused on construction or a specific department focused on precast concrete.
Automation and time savings
For the invoicing that is inseparable from the activities of these departments, De Gilde Groep works with TriFact365. Thanks to the high level of automation, De Gilde Groep no longer needs to perform a lot of operations manually. An invoice uploaded into TriFact365 via email can be transferred to the accounting package within seconds.
Legal control by accountant
Not only booking the invoices is crucial in processing the invoices of the different departments. In fact, it is also important that each department can do its own particular, conclusive accounting of expenses. Here, TriFact365, supports De Gilde Groep by providing a process of approval with an audit trail. Thanks to this way of working, De Gilde Groep can comply with the auditor's statutory audit.