JB Diesch is the company behind several Zeeland regional products. They recently started using TriFact365, as it allows them to create more insight and overview in the administrative processes.
Open boilers
JB Diesch has been the company behind several of Zeeland's regional products since 1892, the best known of which is Zeeland's babbelaars. They still make these babblers in a traditional way with large open kettles over an open fire. As an icon, these babbelaars are known worldwide. They are packaged in the familiar blue tins with people in traditional costume on them.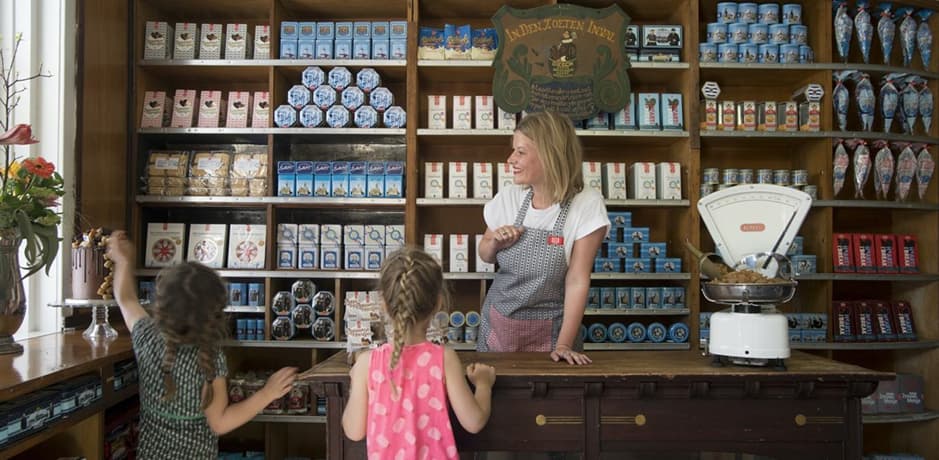 Zeeland regional products
In addition to the babblers, the assortment has expanded to include with or without pieces of babbler, different kinds of fudge, Zeeland speculoos and – as the most recent addition – organic lemonade in seven different flavors under the brand name Searoop. Responsible for product development are Margot Verhaagen and Wouter Nolen , who in addition to product development are also responsible for sales, marketing and all administrative work.
More support
Margot points out that the company is growing rapidly and, as a result, there are more and more people to support them in their tasks. In such a situation, it is important that everyone is aware of all processes, so that everyone has insight and an overview at all times. Especially within the administrative tasks. To boost support in this, JB Diesch recently chose TriFact365.
"We looked for a way to save time when manually entering invoices. A number of aspects in this were important, particularly cost and ease of use."
Important functionalities
"We looked for a way to save time when manually entering invoices. A number of aspects in this were important, especially cost and ease of use," Margot points out. Based on these two points, they finally arrived at TriFact365. They also looked at what other functionalities the program could offer. For example, they now mainly use the archive function and for the future they are considering authorizing and procuring invoices.
Integration with Exact
To get an idea of how TriFact365 works and how it fits into their organization, they used the free 30-day trial. That already gave a very clear picture. "When we looked at the website, a lot already became clear, but what we didn't know was what it looked like," says Wouter. They watched a video to get a better idea of how fast it works and whether it would work with their accounting package, Exact Online. Fortunately, the integration works flawlessly.