KlusHeeren began as a small handyman company focused on the residential market. Over the years, the company has experienced significant growth. The main reasons for their success are their ability to continuously adapt to changes in the market and their ability to manage their growth well. The latter is partly due to their use of TriFact365, an automated invoice processing system, which has improved productivity.
Increasing numbers
On January 1, 2014, Gert Buist and a business partner took over the company KlusHeeren, because they saw great potential in it. The vision was to roll out the concept, then focused only on the Amsterdam region, nationwide. Over time, they chose to shift their focus to the business market instead of the private market. The growth resulting from these choices led to the processing of an increasing number of purchase invoices.
Processing invoices is a time-consuming process, but it must be done in order to pay suppliers and self-employed people on time. Gert saw a major challenge in managing this growing invoice flow. To prevent the financial administration from having to grow significantly, KlusHeeren decided to digitize their invoicing process with TriFact365.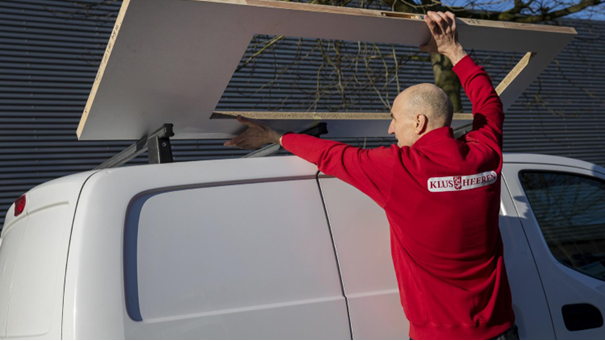 Lots of variation
KlusHeeren pairs business customers with retired professionals. You can think of using retired professionals who work for the technical service in various hotels. "There is a great shortage of technical professionals. Moreover, people from this target group often have a lot of life experience and excellent communication skills. KlusHeeren ensures that they can continue working in a way that suits them. They are looking for flexibility and then work two or three days a week. We make sure we have clients who can deal with this"
Working with freelancers involves a wide variety of invoices, and processing those various invoices can become a labor-intensive and time-consuming task. Gert oriented himself online with the question in the back of his mind of how he could now digitize this varied flow. TriFact365 fortunately enabled KlusHeeren to meet this challenge.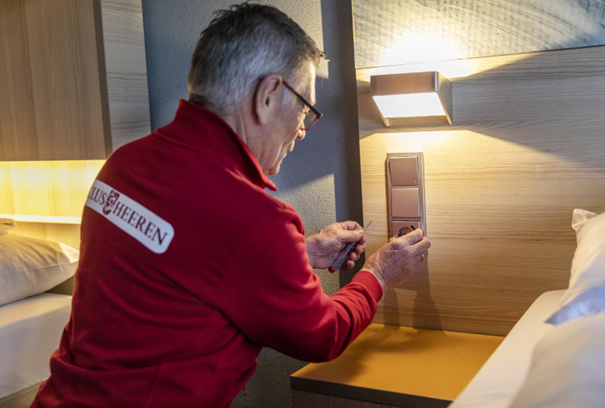 Approval process
The first step in this invoice flow digitization process was to create a trial account with TriFact365. Once the account was set up, KlusHeeren was able to upload their invoices and have them automatically recognized and processed. The next step is to approve the invoices. In fact, once the invoices are uploaded, TriFact365 sends them to the approver for review.
This person checks that the invoice is correct, that the services or goods have been delivered and that the invoice has been booked correctly. Then the invoice is approved or disapproved. TriFact365 enables KlusHeeren to approve invoices with a few clicks, eliminating the need for manual approval and speeding up the process considerably. "With us, in terms of booking invoices, nothing goes physical anymore. We have taken that step."
New initiatives
Overall, TriFact365 has made life easier for KlusHeeren by providing them with an automated invoice processing solution that is reliable and efficient. This has enabled the company to grow strongly and also take on new initiatives. Gert Buist: "We have now also started ZilverWerkt. ZilverWerkt does for the hospitality industry what KlusHeeren does for technical people. We help retired hosts and hostesses find a nice workplace in the hospitality industry."