MKBrecht.nl helps Dutch enterprises to draft contracts and other legal documents. As MKBrecht.nl recently started processing their invoices via TriFact365, TriFact365 spoke to Denian about his considerations. One of the biggest benefits he experiences is that if an invoice is booked incorrectly, he can then correct it before the invoice enters the records.
Fixed rates
MKBrecht.nl aims to help Dutch enterprises to draft contracts and other legal documents. They distinguish themselves by looking at legal issues in a business-like manner and work with transparent rates. This allows them to answer legal questions at high speed. TriFact365 recently spoke to Denian about their choice of TriFact365.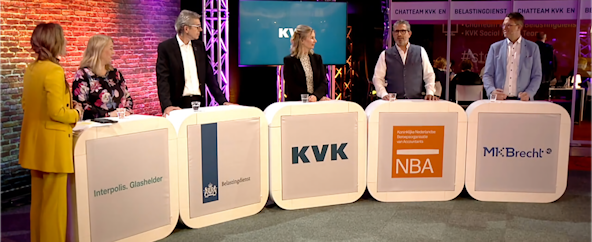 Like emptying a moving box
Denian is involved in MKBrecht.nl as managing director. According to him, there is an opportunity in approaching legal services in a business-like manner by deliberately choosing in most cases not to work with an hourly rate, but with standard pricing. Drafting legal contracts can become an expensive business if a lawyer is paid by the hour, even if there are many similarities with previously drafted document, he reasons.
"By using TriFact365 I process the right documents in no time."
This analytical way of looking at things is now second nature to Denian. He outlines the comparison with a full moving box. For him, the challenge is to empty the moving box as quickly as possible and give all items currently in the box a fixed place as quickly as possible. This is also how he came to automate accounting with TriFact365.
Background in finance
Not being satisfied with how the accounting was organised, Denian decided to investigate TriFact365. His background in finance gave him the confidence to start processing some of the accounting – which he had previously outsourced – himself. According to him, bookkeeping is easier than it looks, if you are supported in the right way. A tool like TriFact365 helps him with this. Should invoices be booked the wrong way by one of his colleagues, Denian can correct them himself in time.
"I just hate bookkeeping, the less time I can spend on it, the better."
Another advantage he outlines is that by using TriFact365, they can authorise receipts. This keeps the accounts clean and wrong receipts can be caught before they actually enter the books.
Not full again
For Denian, it is crucial to make sure not only the moving box gets empty, but that it stays empty. Regarding this and other benefits he says he is glad he found TriFact365. "I just hate bookkeeping, the less time spent on it the better. By using TriFact365 I process the right documents in no time. Then in Twinfield, all I have to do is press accept and I have ninety percent of the bank book booked. Fantastic, right?"