As a staffing agency, Rousch specializes in finding permanent and temporary staff in various sectors, including finance, IT, banking and insurance, healthcare and legal services. They offer recruitment and selection services for permanent employees as well as hiring structures for temporary employees. Their services are ideal for situations of temporary understaffing, maternity leave and other staffing challenges. They have recently started working with TriFact365.
Service and network
Although Rousch operates nationwide, it is a relatively small company. What sets them apart is their high-quality service level. They strive to realize the perfect match and offer excellent aftercare to their clients. In addition, they have an extensive network of freelancers they work with. This network allows them to quickly and efficiently find the right professionals for their clients.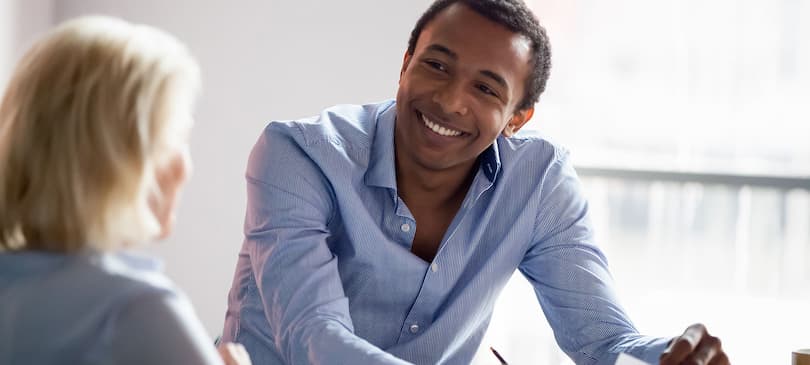 As director and owner, Etienne fulfills several roles within the company. On the one hand, he acts as a flying guard, where he can be involved in various operational tasks. On the other hand, he deals with the overall management of the company, formulating strategic policies and developing the vision. Etienne provides leadership by managing team leaders. He ensures that they are given the right guidelines and that they are able to lead their teams effectively.
Benefits of cloud software
A few years ago, when Rousch was still working with a local version of their accounting program and still doing their timekeeping on paper, this prompted Etienne to initiate an automation project. So they switched from the local version of their accounting program to the cloud version of it and later to Exact Online.
"Our accountant said that Exact can offer a similar solution, but it is much more expensive," said Etienne.
As the next step in this automation process, Etienne decided to also automate the processing of incoming invoices. This would help them streamline the invoicing process and save time. A tip from the accountant prompted Rousch to investigate TriFact365 as a solution.
Automation project
Regarding the move to a cloud solution, Etienne noted that a lot of time was lost. They initially made the switch to a cloud solution, only to have to make another switch. This caused a delay of about six months in the automation process.
Etienne indicates that more time could have been spent researching and identifying needs at the front end of the process. He recommends looking more broadly at the needs and not just choosing the most obvious option: "When switching the accounting package, we also had a tip from our accountant. We didn't follow that tip and it cost us six months. So when he recommended TriFact365, we did listen to that!"