Succes Schoonmaak, a family business from Volendam founded in 1963. Grown big by offering cleaning services in Amsterdam and the surrounding area and grown through word-of-mouth advertising into the company it is today. One of the core values of Succes Schoonmaak's services is to exceed expectations. Jan Kes, managing director of Succes Schoonmaak, tells about his company:
"Succes Schoonmaak stands for quality at a good price. Personal attention is central to this. Attention for the employees who, in turn, convey this to the customer. Going the extra mile when requested."

Like Success Cleaning, TriFact365 aims to exceed customer expectations. TriFact365 does this by offering a scanning and recognition solution at a competitive price and by using the latest technologies: artificial intelligence, machine learning. Our aim is to be one per cent better than the day before. This involves not only the software, but also the service from Sales and Support. For example, TriFact365 has fixed points of contact for customers in order to provide a quick and personal response to customer queries.
TriFact365 as part of a LEAN organisation
To exceed expectations, processes need to be aligned. Investing in the future is then necessary. Mechanisation and digitalisation is the future for Success Cleaning. Fewer hands, more machines. This is inspired by Succes Schoonmaak's business vision based on LEAN, as well as the shortage in the labour market.
LEAN is a vision and way of working in which everyone in an organisation focuses on creating value for the customer in all conceivable processes. With the ultimate goal of increasing quality, shortening lead times and reducing costs. In short, achieve greater efficiency. But more importantly, being able to respond quickly to customer requests.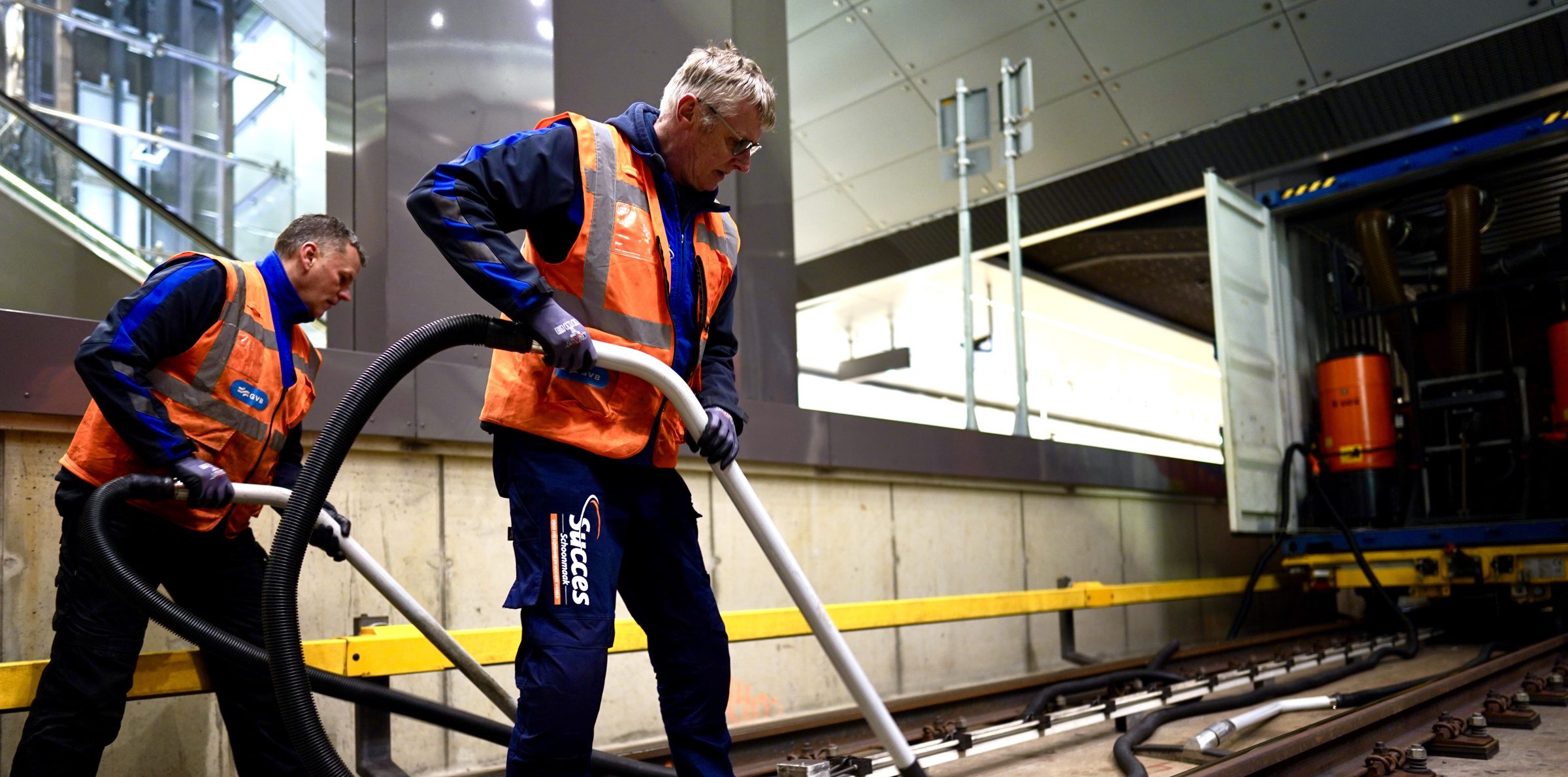 "LEAN is the starting point for our company, including for our back office. The main challenge in this is having data available at all times where there is no dependence on individuals. At the end of 2021, in response to the aforementioned challenge, we started the transition to a new ERP package and the implementation of TriFact365. The aim of this transition is a fully digital invoice processing. TriFact365 helps us achieve this goal."
TriFact365's scan and recognise solution can be linked to various accounting software packages. This creates an accounting workflow where the invoice processing process is digitised from start to finish and the data is always available. Invoices are uploaded by e-mail after which they are authorised online and the booking proposal is checked. In this way, TriFact365 ensures that paper invoices no longer need to be booked manually.
Permanently exceeding expectations
"Exceeding expectations is also managing expectations. Success Cleaning looks at customers' needs and budgets. On this basis, we offer a suitable solution. We explain the choices we make in the offer to the customer. Even if the customer's situation changes. The final experience for the customer is as high as possible within each offer."

For TriFact365, expectation management is key when it comes to creating a WOW moment for the customer. TriFact365 tries to do this by matching customer expectations and experiences. To achieve this, during the free onboarding or support, we answer questions such as: What is TriFact365's vision? What features are available? What do I need to pay attention to? We ourselves also ask the customer questions: What are you looking for? What do you want to achieve? What expectations do you have of the product/service? All this to create a positive customer experience. Updates and new functionalities are also part of the customer experience. TriFact365 aims to offer a complete product for all our customers to use. Keep an eye on our updates!
"The WOW is in the little things we do for the customer and especially for the people who experience our end result."