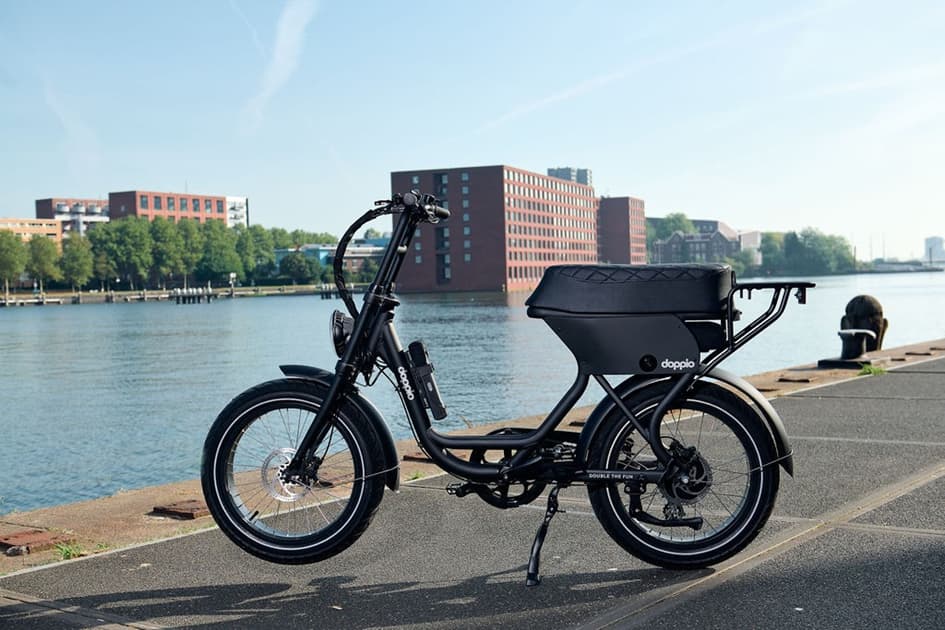 One central solution for processing all purchase invoices
At the end of 2021 the Amsterdam based supplier of two person smart e-bikes decided to process their purchase invoices with the scan and recognize software of TriFact365. From now on, all purchase documents will be processed completely digitally.
Patrica Kuster: "Within Doppio, different people are responsible for approving purchase invoices. A bottleneck was that within the accounting package used it was not possible to assign these purchase invoices to the different budget holders, without them being visible to the other colleagues. This was the concrete reason to orient on the solution of TriFact365."
Workflows for approving invoices
As a solution, doppio uses automated workflows from TriFact365 starting in 2022. Already during the "30 day free trial" doppio quickly set up the necessary procuration schemes. With this, invoices are now also assigned to the correct budget holder(s) at doppio. Once this budget holder has approved an invoice in TriFact365 it is automatically booked in the accounting package. As an extra advantage the budget owner can find all his approved invoices in the TriFact365 online archive.
Translated with www.DeepL.com/Translator (free version)
Lightning Fast Invoice Processing
An additional advantage of using TriFact365 is its lightning fast processing speed. After invoices are sent by email to the TriFact365 system, they are, thanks to the smart scan-and-recognize system, immediately ready as a draft entry to be assigned to the correct budget holder.
Automatic reminders for budget holders
To ensure that invoices are approved and processed on time, doppio also uses the possibility to automatically send reminders to budget holders who still need to approve an invoice.
About doppio
Doppio is the two-person smart E-bike that makes riding through the city so much more fun. It allows two people to travel comfortably and safely through the city at 25 km/h. Just like a scooter, but with a different design. Just like a scooter, but without helmet, driver's license or expensive insurance. Just on the bike path. Doppio was designed in the Netherlands by Amsterdam mountain biker Peter Eiselin.
About TriFact365 
TriFact365 is a Dutch FinTech company, founded in 2012. Supplier of software that allows financial documents to be read largely automatically into a wide range of different accounting packages. At the time of writing, over 20,000 organizations in the Netherlands use TriFact365's invoice processing software.