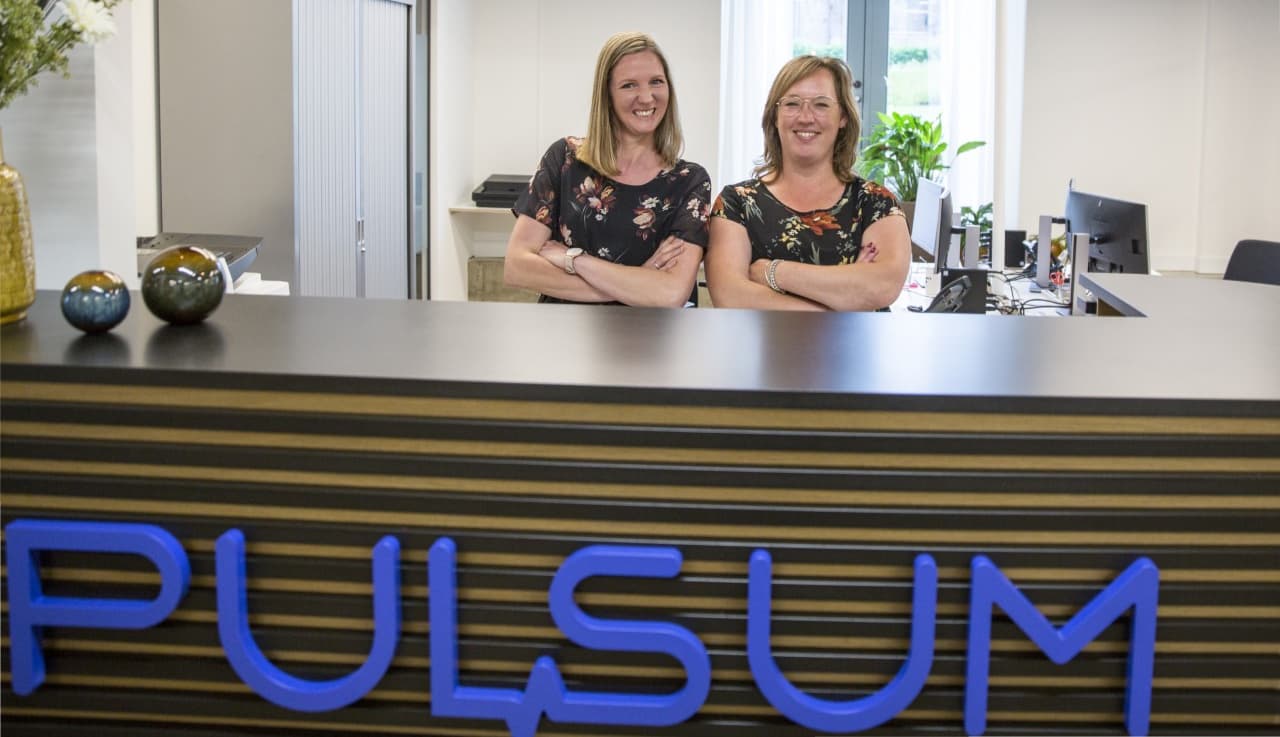 In February, Pulsum accountants & adviseurs already announced it: The accounting firm based in Haarlem made the switch to TriFact365's invoice processing software. A few months later we look back with Marleen and Barbara.
Marleen: "One of the important reasons why we chose TriFact365 earlier this year is the Fixed subscription where you don't immediately pay extra when a customer delivers a large bulk of invoices. In TriFact365 this is automatically compensated for by customers who have fewer invoices in that month. Barbara complements her: "Furthermore, we had a number of trial sessions at the beginning of this year and that just went really well."
Easy to implement
Barbara: "I mainly helped to communicate the new way of working to our customers. The installation and assignment of mailboxes and suchlike was very easy, so it was settled very quickly. It was also very easy to divide up the customers within TriFact365 so that you have a clear overview per person of what you still need to book for which customers. We did not have such an overview before, which is very pleasant."
Working efficiently and in a structured way
Marleen: "It's also very nice that TriFact365 has one e-mail address per customer where the customer can send all his purchase and sales invoices. And if we want to copy extra information from an invoice, we can do that very easily by clicking on the information on the invoice."
Barbara: "Installing TrIfact365 has been an incentive to encourage customers to send in their invoices more regularly. It has also given a lot of structure internally. In TriFact365 it is very easy to see what your workload is and based on that you can plan your day. These things together provide efficiency. Getting rid of the workload not only gives structure, but also satisfaction. It gives a good feeling when you have been able to get rid of your entire workload."
About TriFact365
TriFact365 is an independent Dutch FinTech company, founded in 2012. We are a provider of software that allows financial documents to be efficiently read into a wide range of different accounting packages. Hundreds of accountancy and administration firms use our software.
About Pulsum Accountants & Advisors
Pulsum accountants & adviseurs is an accountancy firm based in Haarlem, recently moved to the Haarlemmer Stroom in the Waarderpolder. The name refers to the pulse of life. In quiet times the pulse of activity is low, in turbulent times it is high. Pulsum's advice adapts itself to the rhythm of your company. Pulsum is open to new clients: Please contact us without obligation.