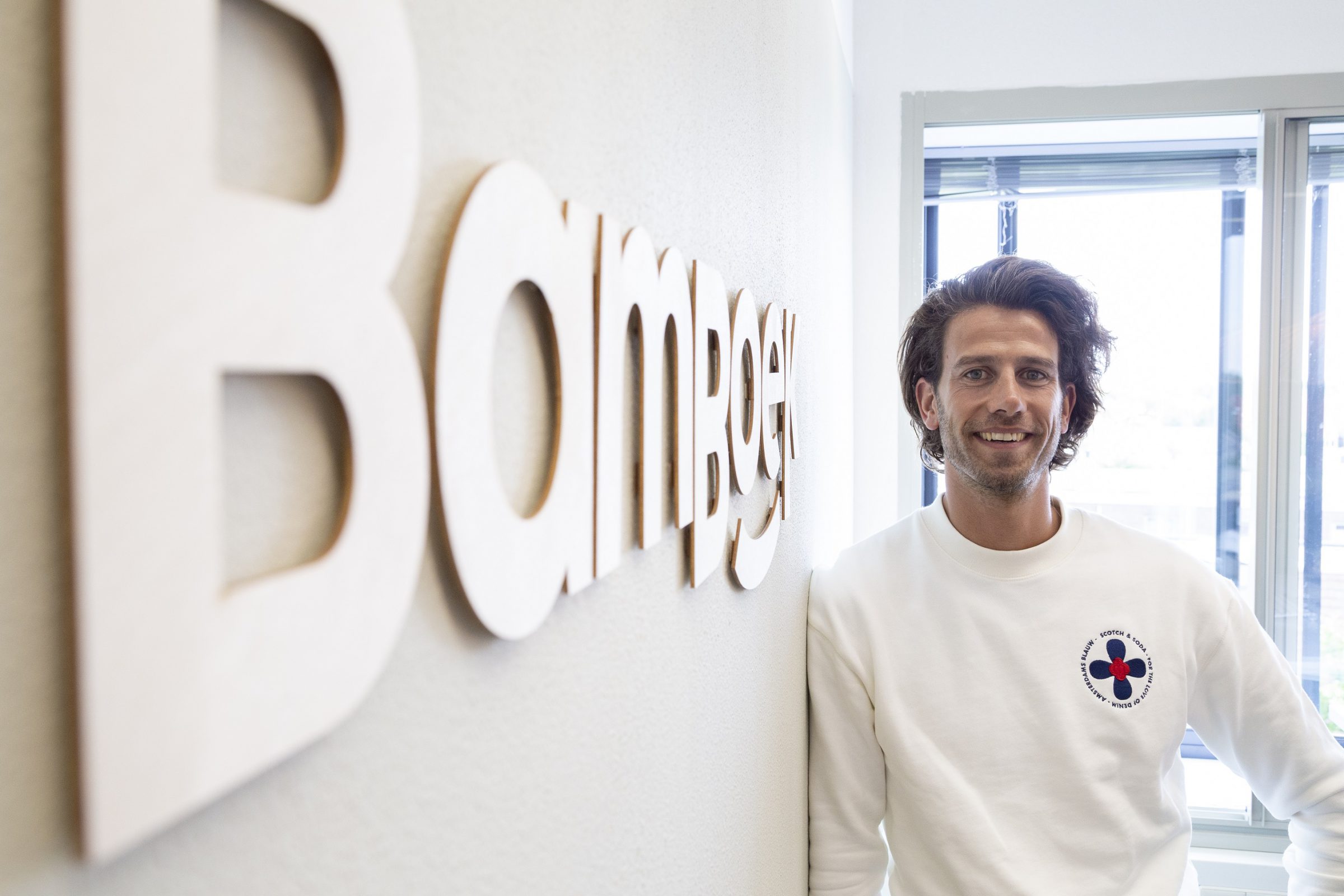 BamBoek is a young and energetic company founded in 2018 by Thomas Welcker. With his company, Thomas supports sole traders and VOFs from A to Z with their financial administration and tax returns. In addition, they are a sparring partner for customers. Until recently, Thomas supported all his customers himself. Due to the growth that BamBoek is experiencing, the team has now expanded and they are still looking for new team players. TriFact365 has helped BamBoek to realize its growth.
"BamBoek is a growing company that uses reliable and user-friendly software for data processing. With BamBoek we break with the established order. No jacket tie, but an accountant with whom you can drink a beer and who has everything in order. Young, modern playfulness, but also businesslike with the right knowledge in-house."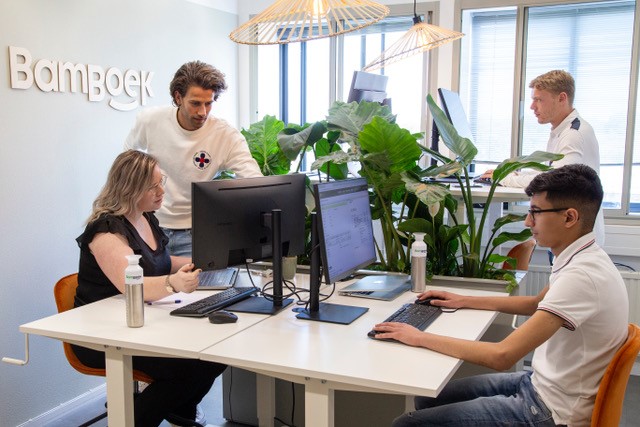 TTriFact365 and BamBoek work together
TriFact365 has been BamBoek's partner since 2019 when it comes to supplying and processing invoices and receipts, among other things. Thomas already had previous experience with TriFact365 as a plug-in to supplement his accounting package.
"I set up the entire administration at my previous employer. I digitized everything that still happened on paper with TriFact365, including workflows for approval. TriFact365 is THE invoice processing portal for our customers. It is the first point of departure, the basis of the administration, an extension of our accounting package. Customers only see TriFact365 and that is why I think it is nice to see that TriFact365 continues to develop."
"TriFact365 is de softwa"TriFact365 is the software in which BamBoek customers submit invoices. Since this is the only thing these entrepreneurs have to do, BamBoek ensures a flying start with the onboarding program. An explanation is then given about the basic functionalities of TriFact365." TriFact365 supports its customers with monthly webinars, an online knowledge base and instructional videos on the TriFact365 YouTube channels (NL and EN). The knowledge base and videos are continuously expanded with new items. Both the TriFact365 platform and knowlegde base are available in multiple languages ​​such as Dutch, English, German, French and Spanish.
"BamBoek uses the links to the knowledge items and videos to send them to our customers so they know how to upload. Our foreign customers can also find English-language knowledge items in the knowledge base and on YouTube."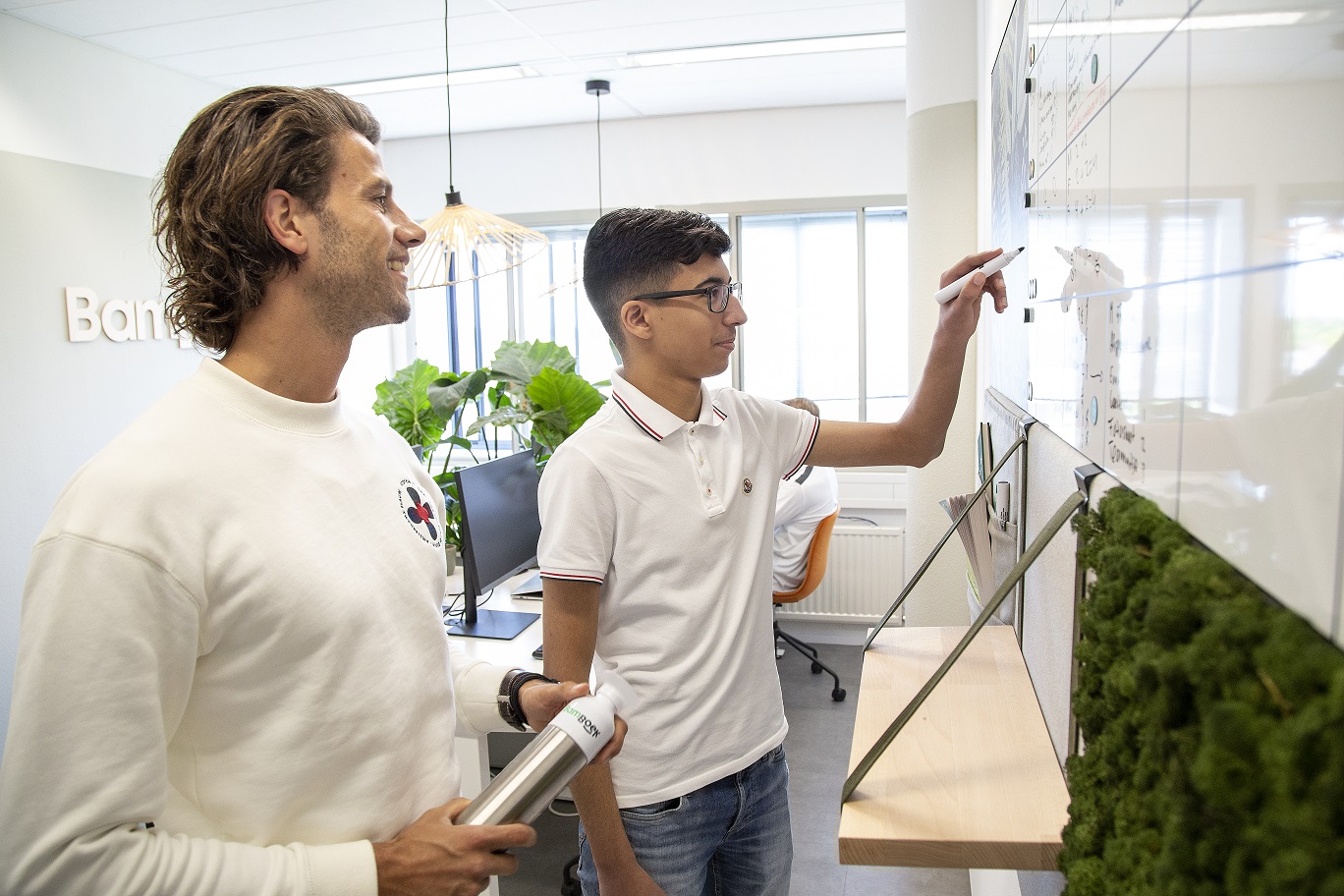 But what does TriFact365 BamBoek actually deliver?
TriFact365 offers BamBoek a single platform for the delivery and processing of invoices, receipts and other types of documents. With TriFact365, BamBoek uses the latest techniques when it comes to OCR software, Artificial Intelligence and Machine Learning. Using the latest techniques, TriFact365 presents a fully automatic booking proposal within seconds, including split booking rules (automatic line recognition), in which, among other things, descriptions, amounts, general ledger accounts and VAT codes are automatically presented. The booking proposal then only needs to be checked.
"Invoices and receipts are presented to the accountant in a few seconds from the moment of upload to the creation of a booking proposal. The booking proposal then only needs to be checked, relying on the professional knowledge of BamBoek's personal accountants."
With TriFact365, BamBoek can offer its customers a uniform working method that fits in with our vision and services. TriFact365 inspires us when it comes to technological developments. They are at the forefront of this when it comes to automatic invoice processing. As a result, we make fewer mistakes and we can work faster. Due to the automation with TriFact365 we have more time for personal contact and that is the best thing there is. Sometimes we call customers just to ask how things are going. That is how proactive we are in our customer relationship."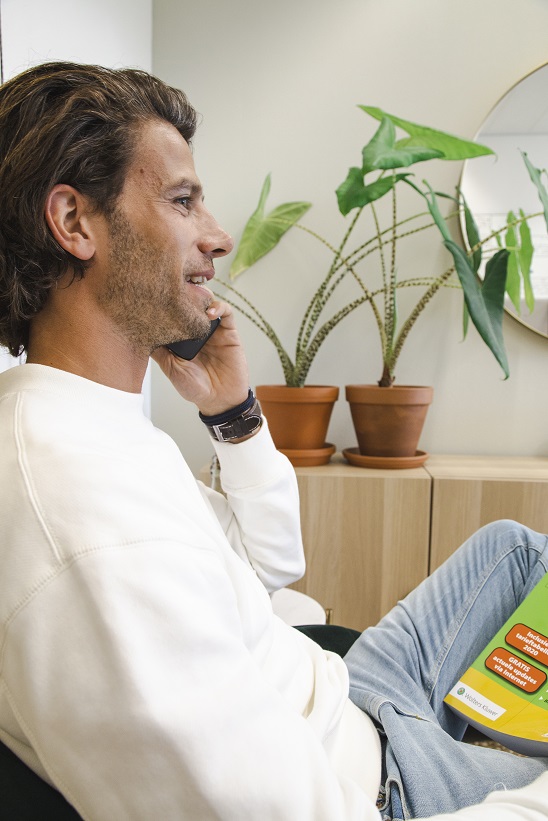 From time savings to growth
In het afgeIn the past year, the number of administrations that BamBoek conducts in TriFact365 has grown by 300%. How has TriFact365 contributed to this growth? By working with TriFact365 standard activities are made uniform. Due to the uniform working method and the complete booking proposals that TriFact365 proposes, making a booking takes much less time than with traditional and other forms of accounting. Invoices no longer need to be requested. Invoices can be submitted at any time by uploading, emailing or photographing them. TriFact365 not only saves time for the entrepreneur, but also costs. In addition to the time savings resulting in cost savings, TriFact365 offers affordable subscriptions.
"I recently processed invoices myself and I was once again amazed at how good the booking proposals are and how quickly I can process a booking. It is our intention not to have to adjust prices for inflation in the coming years, because the cooperation with TriFact365 will allow us to work more efficiently. The partnership with TriFact365 makes me very happy. It is a collaboration where everyone wins."