The Owner can access the Account Details via a dropdown by the customer name in the blue menu bar. Here, subscription details can be viewed, company details can be changed, signed agreements can be viewed and invoices received for the subscription can be viewed.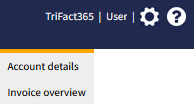 Subscription details
From the Subscription Details tab, the current subscription can be viewed. There is also a history of all previous subscriptions (if available).
Are you using a trial version? If so, you can also purchase a paid subscription via the Subscription Details.

Company details
The Company details tab allows you to change the company details entered and, if applicable, the direct debit authorisation issued. It is also possible to change the e-mail address where you want to receive invoices and any payment reminders from TriFact365.
When modifying data, you will need to enter your user's password to confirm the change.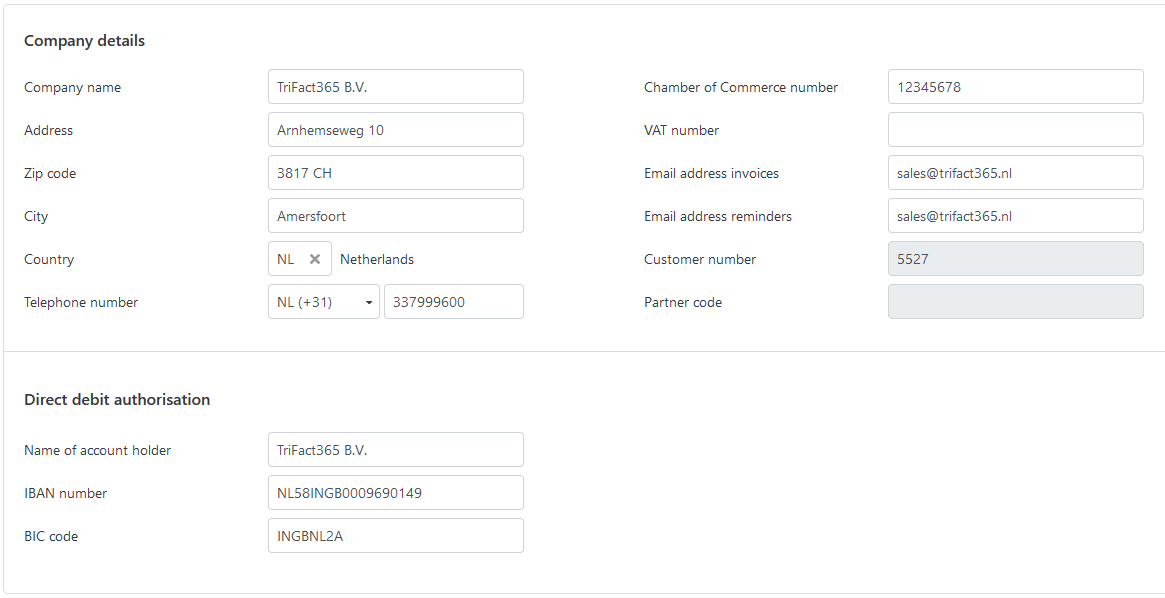 Agreements
The Agreements tab allows you to view the documents you signed when purchasing the subscription. When our General Terms and Conditions and/or Processor Agreement are updated, you can sign the latest version here.

Invoice overview
The Invoice Overview screen allows you to view all invoices you have received from TriFact365. Here you can see whether an invoice has been paid and, if necessary, download the corresponding PDF.