The Owner of the TriFact365 account has the option to view and edit the account details and the direct debit authorization. Move your mouse over to the company name and click Account details.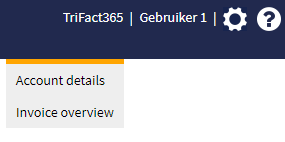 Account details
Company details
Here you can edit your company details. It is also possible to change the e-mail addresses for receiving the invoices of TriFact365.
If you changed any of the company details you must confirm them by entering your password.
Subscription and payment details
At Subscription and payment details you see your current subscription with TriFact365 and potential your direct debit authorization.
Signatures
Here you will find all signed documents regarding the subscription for TriFact365. When our Terms and conditions and/or Data processing agreement are updated you can sign the new version in this screen.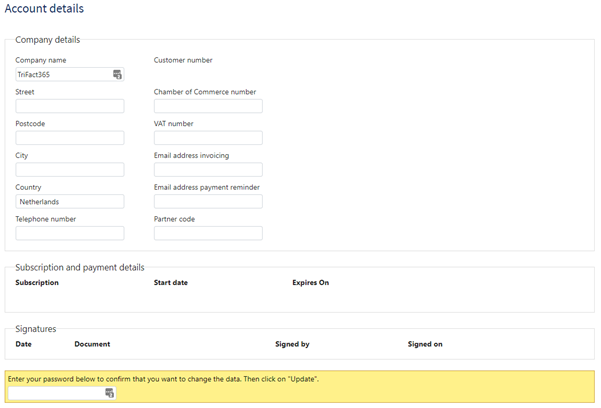 Invoice overview
At the screen Invoice overview you find all invoices send by TriFact365 regarding your subscription. This screen shows which invoices are being payed and you can download a PDF file of the invoice.