Foreign currency (Twinfield)
TriFact365 has to opportunity to make a journal entry for a foreign currency in the accounting software of Twinfield.
Make sure that the following settings are set in Twinfield:
Go to Instellingen > Administratie-instellingen > Valuta's.
Add, if needed, the foreign currency, corresponding ISO-code and exchange rate to the table
Note
If there is no ISO-code available, TriFact365 is not able to make a journal entry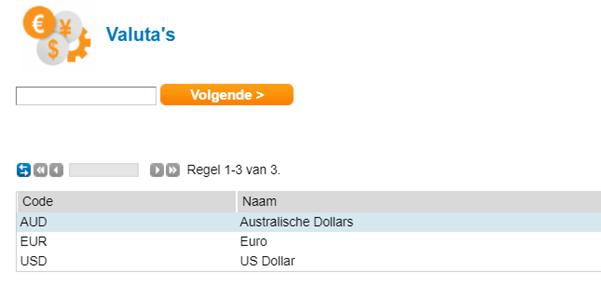 Need help?
Haven't found what you are looking for? Ask a question to one of our employees!