When a relation is not found in the administration, TriFact365 presents a new relation proposal. The following message is shown: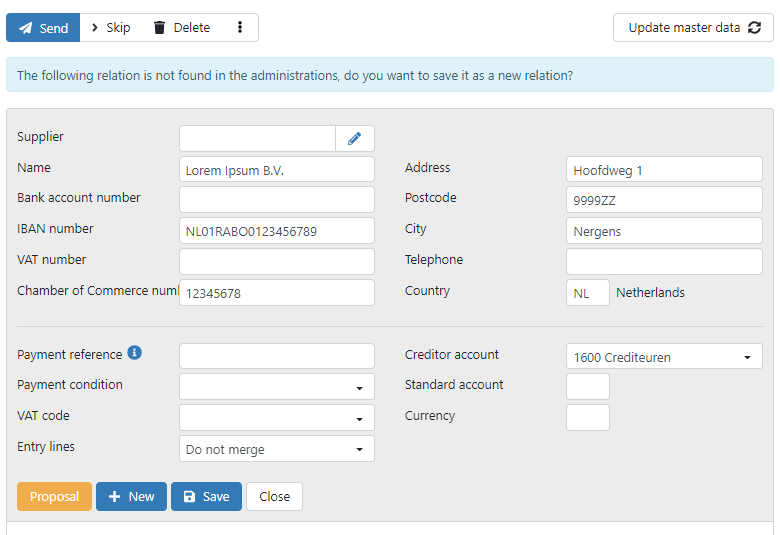 Click on Save to save the proposed relation in TriFact365 and your administration.
Why is the new relation not created automatically?
TriFact365 wants to prevent the creation of duplicate relations in your administration. For instance, a relation has a slightly different name in your administration than present on the invoice. In these cases, you can decide if you would like to create the proposed new relation.