It is possible with TriFact365 to send users email reminders for approving invoices. The management of the e-mail reminders is only accessible to the Administrator. The Administrator can use email reminders to ensure that invoices are processed in time.
Before you start:
Go to Settings (Cogwheel) at the top right and click on Administrations.
Check the box Email reminder at the administration for which an e-mail reminder must be set and click Save.
Step 1
Go to Settings (Cogwheel) at the top right and click on Email reminder. Click on Add.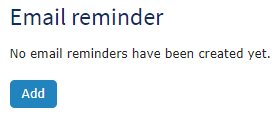 Step 2
Choose the number of hours after which the user must receive a reminder via email. The first reminder may only be sent after 24 hours to prevent, for example, reminders being sent every hour. So choose a time between 24 and 336 hours. Then you can choose the number of hours from the 1st reminder to the 2nd reminder, for example 24 hours again.
Step 3
Then choose the status to which the reminder is linked. Give an email subject in the Description field. In the Contents field you enter a text that the user will receive via e-mail.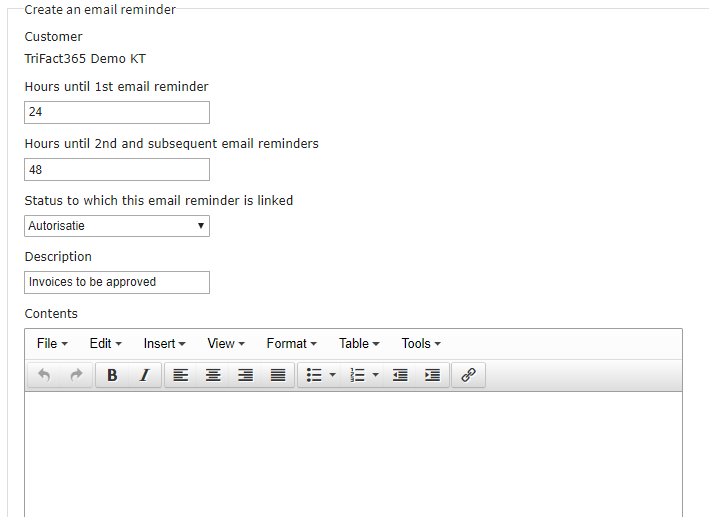 Step 4
Place a checkmark in the Activate email reminder field to activate the reminder. Then click on the Create button to save the reminder. You can also turn the reminder off in the meantime, by unchecking the box at a specific reminder.